Products
Drilling EDM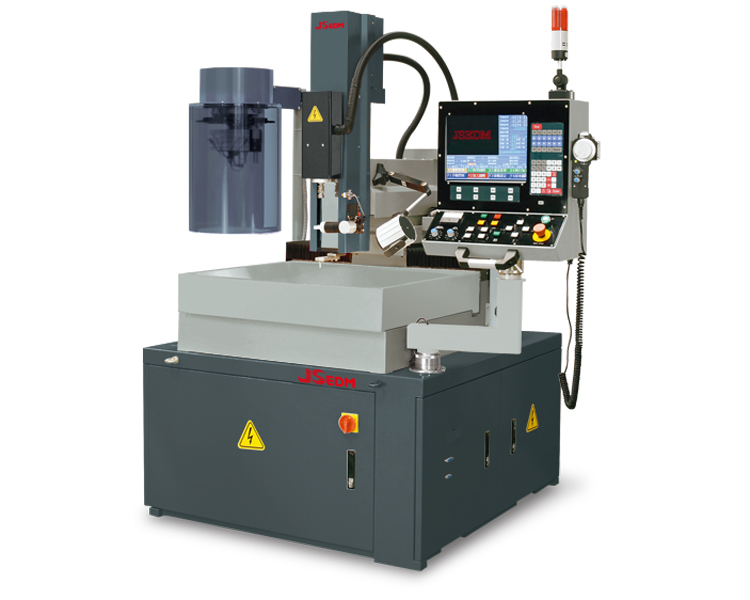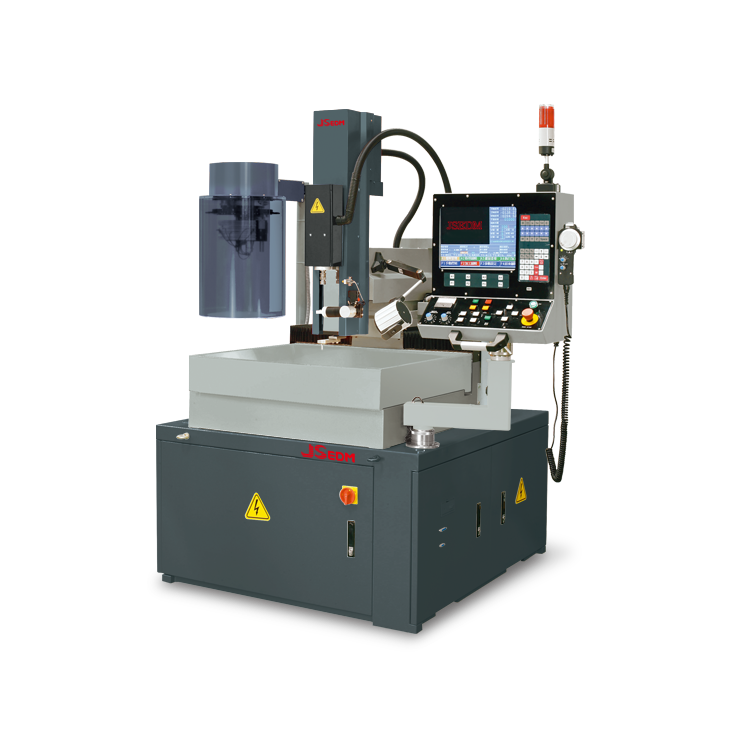 CNC-5040AT
ATC Series
Work Table Dimensions

600x490 mm

Max. Workpiece Weight

500 kgs

Max. Workpiece Dimensions

1185x740 mm

Dielectric

Water

Table Travel X, Y

500x400 mm

Capacity of Dielectric

100 Litres

Z Axis Travel

350 mm

Machine Weight (NW / GW)

2100 / 2300 kg

Ram Servo Travel

350 mm

Packing Dimensions

2300x1800x2240 mm

Max. Length of Electrode

400 mm

Machine Structure

Traveling Head

Electrode Diameter

0.2~3.0 mm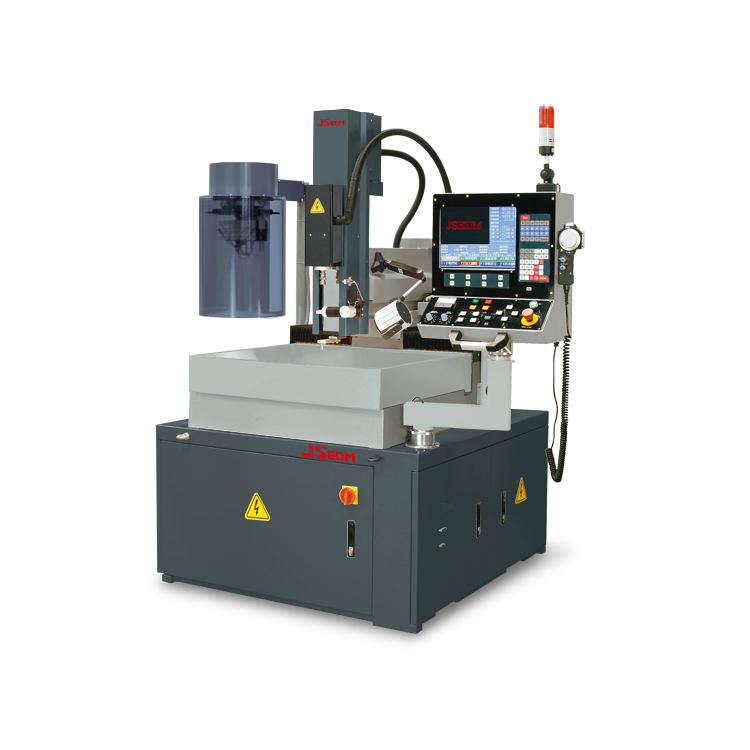 CNC-5060AT
ATC Series
Work Table Dimensions

600x700 mm

Max. Workpiece Weight

500 kgs

Max. Workpiece Dimensions

800x1120 mm

Dielectric

Water

Table Travel X, Y

500x600 mm

Capacity of Dielectric

100 Litres

Z Axis Travel

350 mm

Machine Weight (NW / GW)

2300 / 2500 kg

Ram Servo Travel

350 mm

Packing Dimensions

1900x1700x2400 mm

Max. Length of Electrode

400 mm

Machine Structure

Double Column

Electrode Diameter

0.2~3.0 mm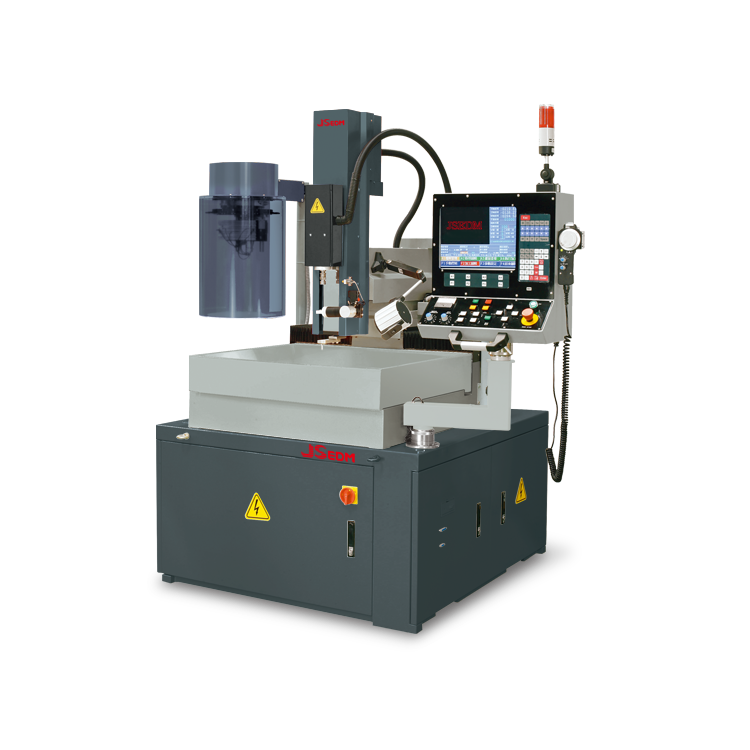 CNC-4030AT
ATC Series
Work Table Dimensions

515x390 mm

Max. Workpiece Weight

500 kgs

Max. Workpiece Dimensions

975x740 mm

Dielectric

Water

Table Travel X, Y

400x300 mm

Capacity of Dielectric

100 Litres

Z Axis Travel

350 mm

Machine Weight (NW / GW)

2000 / 2200 kg

Ram Servo Travel

350 mm

Packing Dimensions

2300x1800x2240 mm

Max. Length of Electrode

400 mm

Machine Structure

Traveling Head

Electrode Diameter

0.2~3.0 mm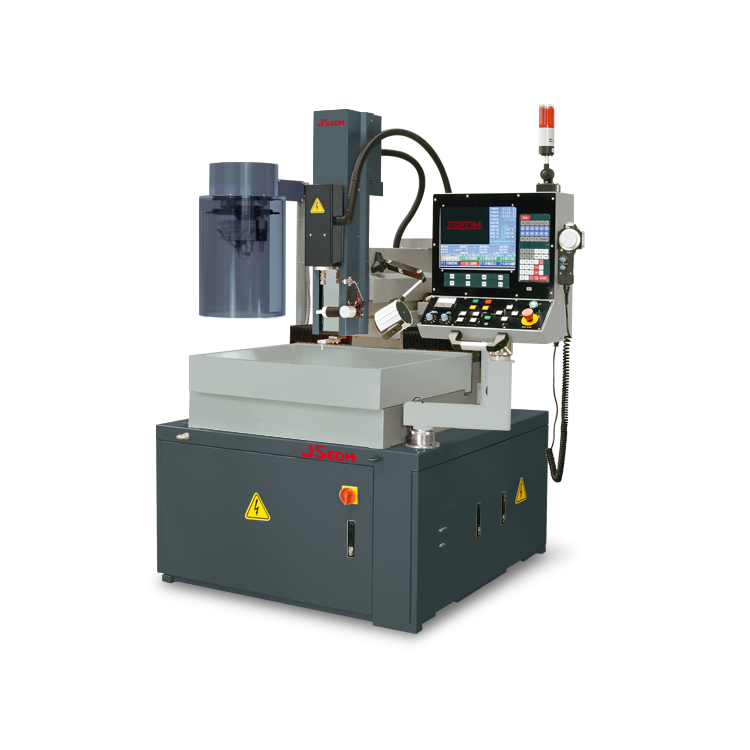 CNC-D2535AT
ATC Series
Work Table Dimensions

500x300 mm

Max. Workpiece Weight

150 kgs

Max. Workpiece Dimensions

990x490 mm

Dielectric

Water

Table Travel X, Y

350x250 mm

Capacity of Dielectric

100 Litres

Z Axis Travel

350 mm

Machine Weight (NW / GW)

1000 / 1200 kg

Ram Servo Travel

150 mm

Packing Dimensions

1800x1500x2240 mm

Max. Length of Electrode

400 mm

Machine Structure

C-Type

Electrode Diameter

0.2~3.0 mm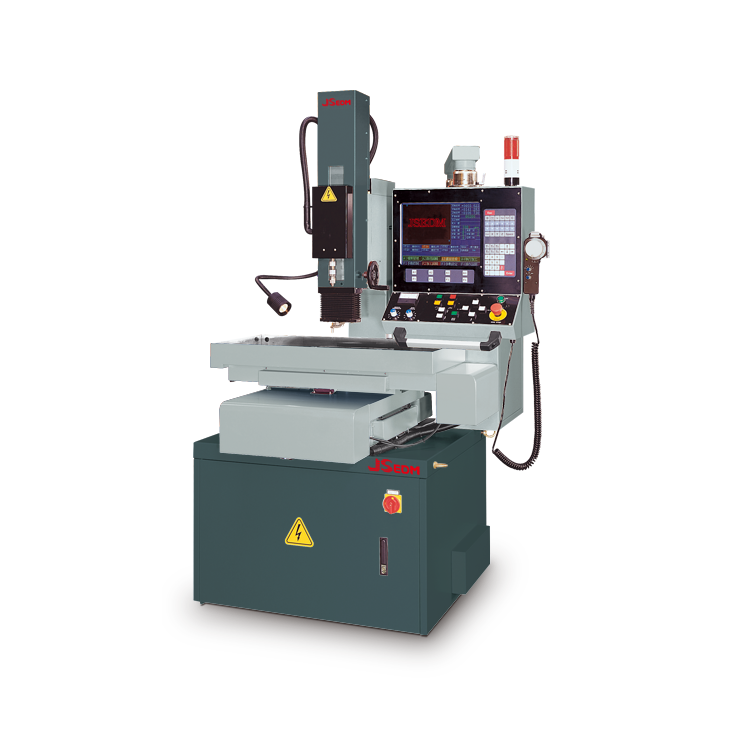 CNC-5040A
CNC Series
Work Table Dimensions

600x490 mm

Max. Workpiece Weight

500 kgs

Max. Workpiece Dimensions

1185x740 mm

Dielectric

Water

Table Travel X, Y

500x400 mm

Capacity of Dielectric

100 Litres

Z Axis Travel

350 mm

Machine Weight (NW / GW)

2000 / 2200 kg

Ram Servo Travel

350 mm

Packing Dimensions

1500x1800x2240 mm

Max. Length of Electrode

400 mm

Machine Structure

Traveling Head

Electrode Diameter

0.2~3.0 mm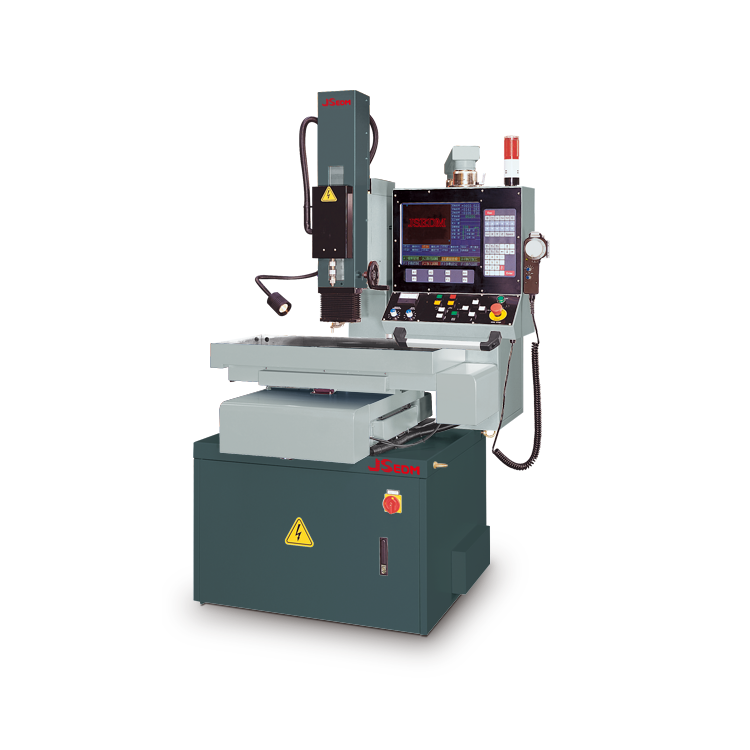 CNC-5060A
CNC Series
Work Table Dimensions

600x700 mm

Max. Workpiece Weight

500 kgs

Max. Workpiece Dimensions

800x1120 mm

Dielectric

Water

Table Travel X, Y

500x600 mm

Capacity of Dielectric

100 Litres

Z Axis Travel

350 mm

Machine Weight (NW / GW)

2200 / 2400 kg

Ram Servo Travel

350 mm

Packing Dimensions

1900x1700x2400 mm

Max. Length of Electrode

400 mm

Machine Structure

Double Column

Electrode Diameter

0.2~3.0 mm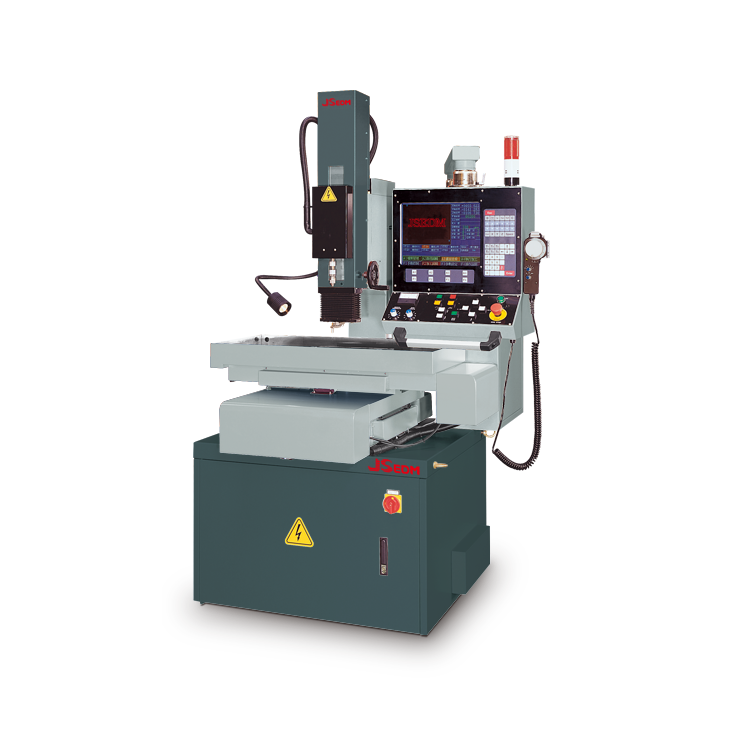 CNC-4030A
CNC Series
Work Table Dimensions

510x390 mm

Max. Workpiece Weight

500 kgs

Max. Workpiece Dimensions

975x740 mm

Dielectric

Water

Table Travel X, Y

400x300 mm

Capacity of Dielectric

100 Litres

Z Axis Travel

350 mm

Machine Weight (NW / GW)

1900 / 2100 kg

Ram Servo Travel

350 mm

Packing Dimensions

1500x1800x2240 mm

Max. Length of Electrode

400 mm

Machine Structure

Traveling Head

Electrode Diameter

0.2~3.0 mm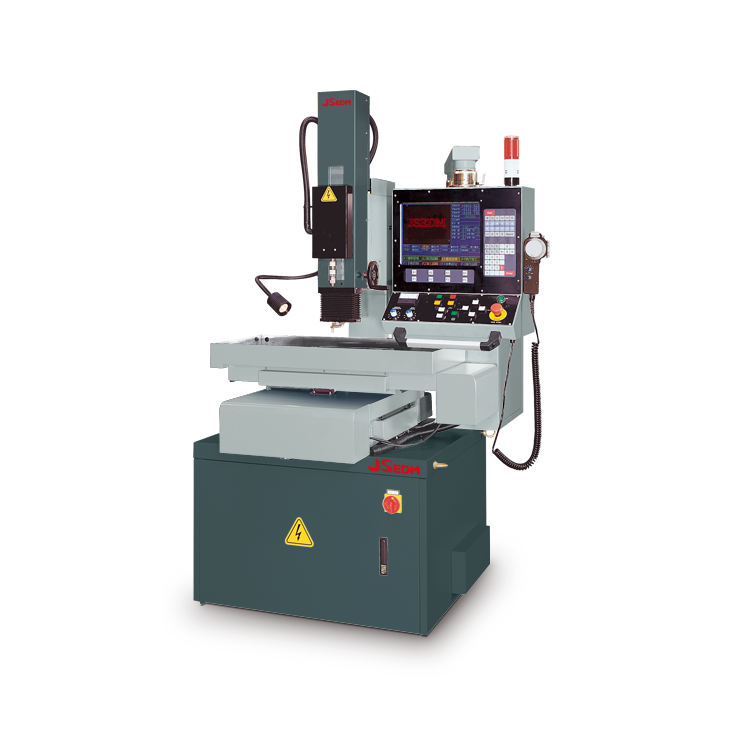 CNC-D2535A
CNC Series
Work Table Dimensions

500x300 mm

Max. Workpiece Weight

150 kgs

Max. Workpiece Dimensions

990x490 mm

Dielectric

Water

Table Travel X, Y

350x250 mm

Capacity of Dielectric

20 Litres

Z Axis Travel

350 mm

Machine Weight (NW / GW)

900 / 1000 kg

Ram Servo Travel

350 mm

Packing Dimensions

1300x1500x2240 mm

Max. Length of Electrode

400 mm

Machine Structure

C-Type

Electrode Diameter

0.2~3.0 mm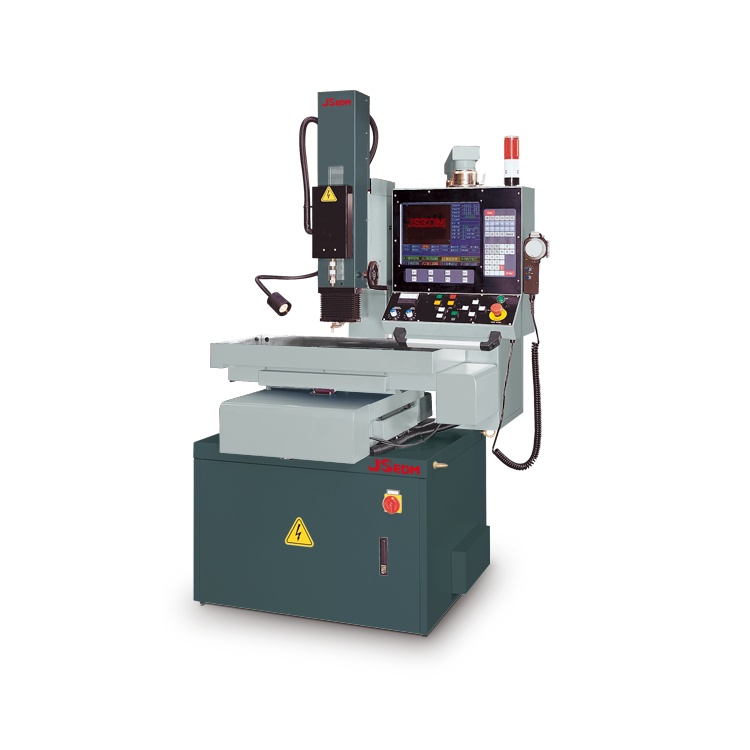 CNC-D2535
CNC Series
Work Table Dimensions

500x300 mm

Max. Workpiece Weight

150 kgs

Max. Workpiece Dimensions

990x490 mm

Dielectric

Water

Table Travel X, Y

350x250 mm

Capacity of Dielectric

20 Litres

Z Axis Travel

350 mm

Machine Weight (NW / GW)

850 / 950 kg

Ram Servo Travel

150 mm

Packing Dimensions

1300x1500x2240 mm

Max. Length of Electrode

400 mm

Machine Structure

C-Type

Electrode Diameter

0.2~3.0 mm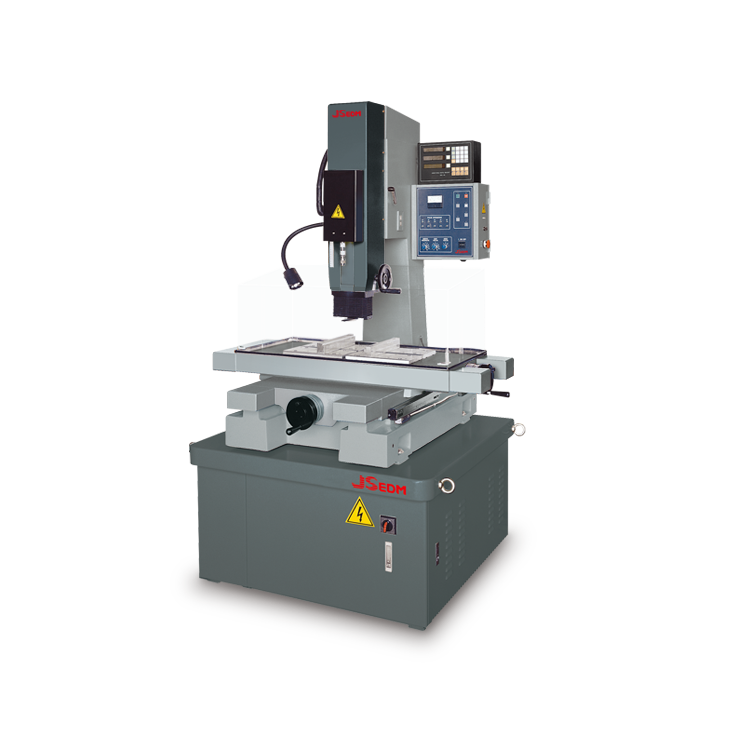 AD-40A
Manual Series
Work Table Dimensions

600x300 mm

Electrode Diameter

0.2~3.0 mm

Max. Workpiece Dimensions

1000x500 mm

Max. Workpiece Weight

300 kgs

Table Travel X, Y

450x350 mm

Dielectric

Water

Z Axis Travel

350 mm

Capacity of Dielectric

20 Litres

Ram Servo Travel

350 mm

Machine Weight (NW / GW)

1000 / 1100 kg

Max. Length of Electrode

400 mm

Packing Dimensions

1450x1450x2240 mm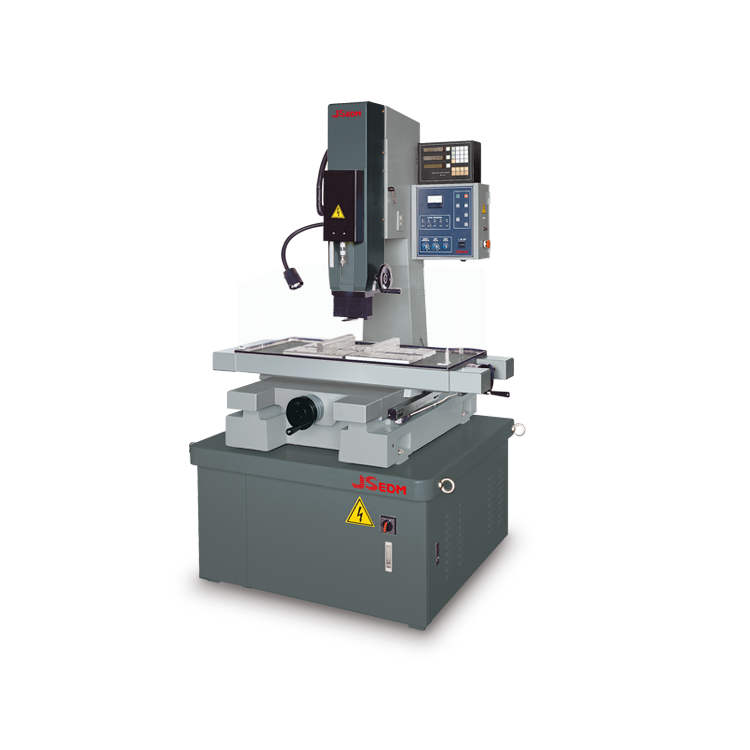 AD-30A
Manual Series
Work Table Dimensions

500x300 mm

Electrode Diameter

0.2~3.0 mm

Max. Workpiece Dimensions

875x470 mm

Max. Workpiece Weight

150 kgs

Table Travel X, Y

350x250 mm

Dielectric

Water

Z Axis Travel

350 mm

Capacity of Dielectric

20 Litres

Ram Servo Travel

350 mm

Machine Weight (NW / GW)

800 / 900 kg

Max. Length of Electrode

400 mm

Packing Dimensions

1240x1210x2240 mm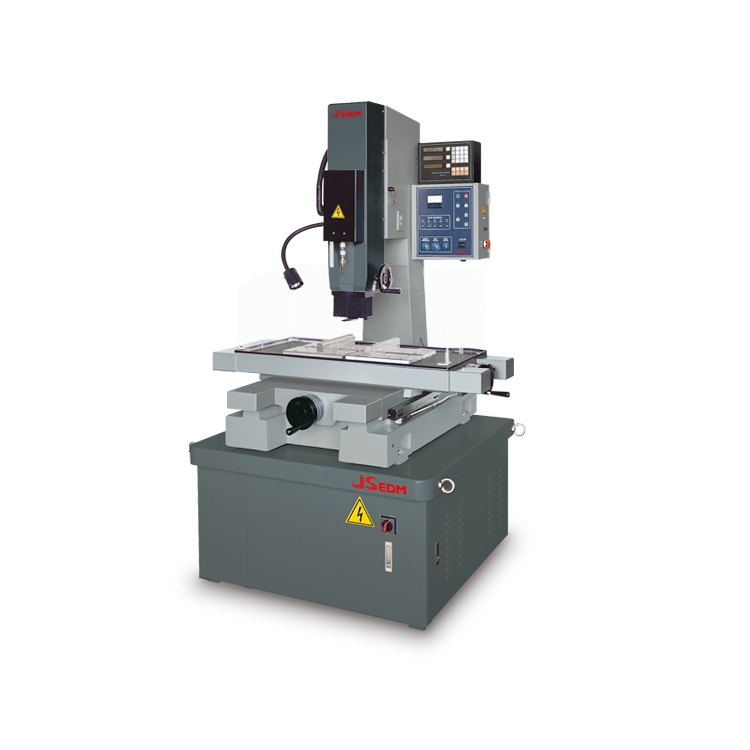 AD-20A
Manual Series
Work Table Dimensions

500x300 mm

Electrode Diameter

0.2~3.0 mm

Max. Workpiece Dimensions

875x470 mm

Max. Workpiece Weight

150 kgs

Table Travel X, Y

350x250 mm

Dielectric

Water

Z Axis Travel

350 mm

Capacity of Dielectric

20 Litres

Ram Servo Travel

150 mm

Machine Weight (NW / GW)

750 / 850 kg

Max. Length of Electrode

400 mm

Packing Dimensions

1240x1210x2240 mm
AD-30
Manual Series
Work Table Dimensions

460x210 mm

Electrode Diameter

0.2~3.0 mm

Max. Workpiece Dimensions

630x420 mm

Max. Workpiece Weight

80 kgs

Table Travel X, Y

300x200 mm

Dielectric

Water

Z Axis Travel

350 mm

Capacity of Dielectric

20 Litres

Ram Servo Travel

330 mm

Machine Weight (NW / GW)

550 / 650 kg

Max. Length of Electrode

400 mm

Packing Dimensions

1240x1210x2240 mm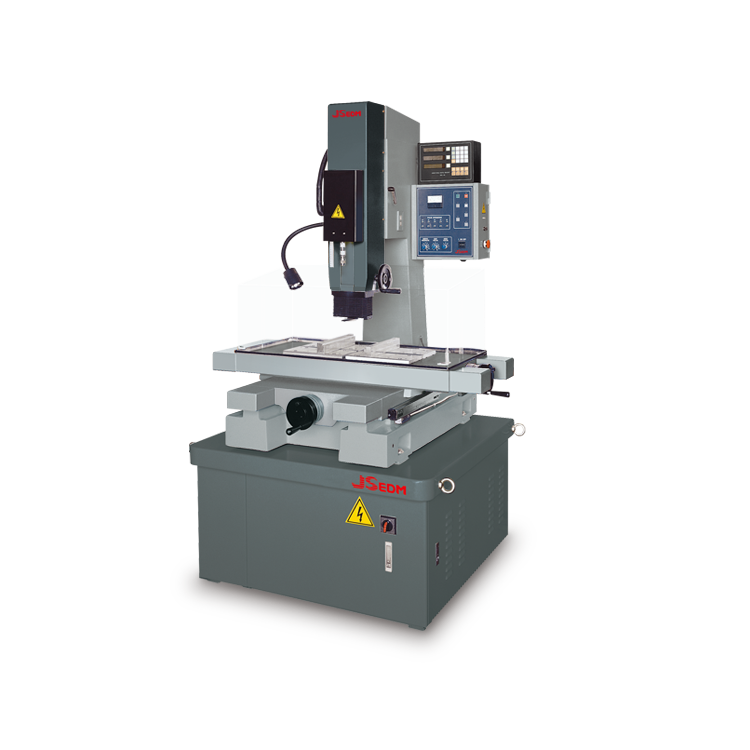 AD-20
Manual Series
Work Table Dimensions

460x210 mm

Electrode Diameter

0.2~3.0 mm

Max. Workpiece Dimensions

630x420 mm

Max. Workpiece Weight

80 kgs

Table Travel X, Y

300x200 mm

Dielectric

Water

Z Axis Travel

350 mm

Capacity of Dielectric

20 Litres

Ram Servo Travel

150 mm

Machine Weight (NW / GW)

500 / 600 kg

Max. Length of Electrode

400 mm

Packing Dimensions

1240x1210x2240 mm
CNC Drilling EDM ,Fast - Stable - Accurate, Conversational Interface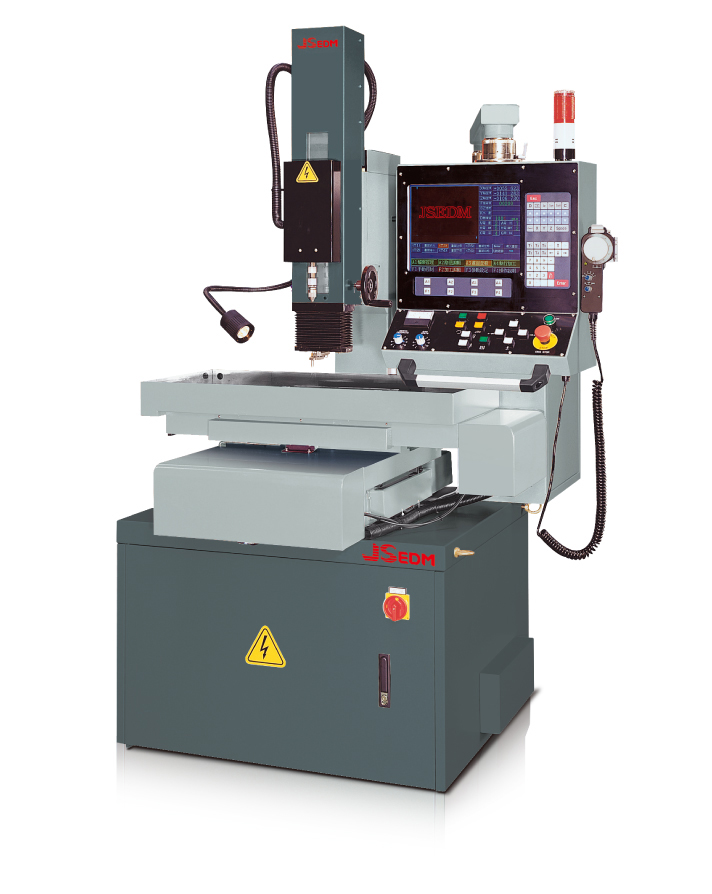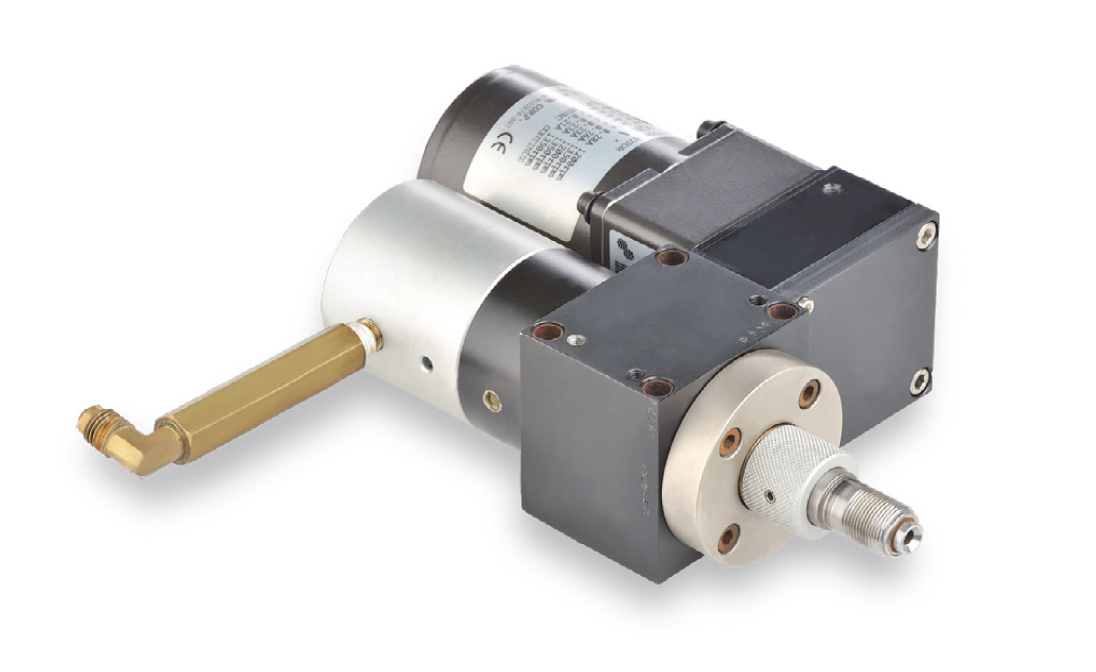 Spindle
CNC Series | 5040A | 5060A | D4030A | D2535A | D2335
Precision servo motors on X, Y, Z axis. The design provides excellent stability during drilling.
Provides 1mkm optical scale, linear slideway and ballscrew to ensure accurate movement.
Reads NC program, G-code and DXF files directly. Finds the cutting start point automatically and begins the fine hole drilling process.
When NC program is not available, the machining coordination can be inputted directly.
Automatic centering, edging and internal diameter detection.
Coordinates can rotate to any angle.
Drilling capacity from 0.2mm to 3.0mm.Brass or copper electrodes available.
Mirror image function.
Automatically illustrates the path of current andnext drilling position with colors.
Z-axis auto reset and depth calculation.(Z-axis checks hole depth automatically, and returns to complete any that is too shallow.)
Data input by USB or network transfer.
Simple and user-friendly interface.
Manual Drilling EDM, With ZNC Function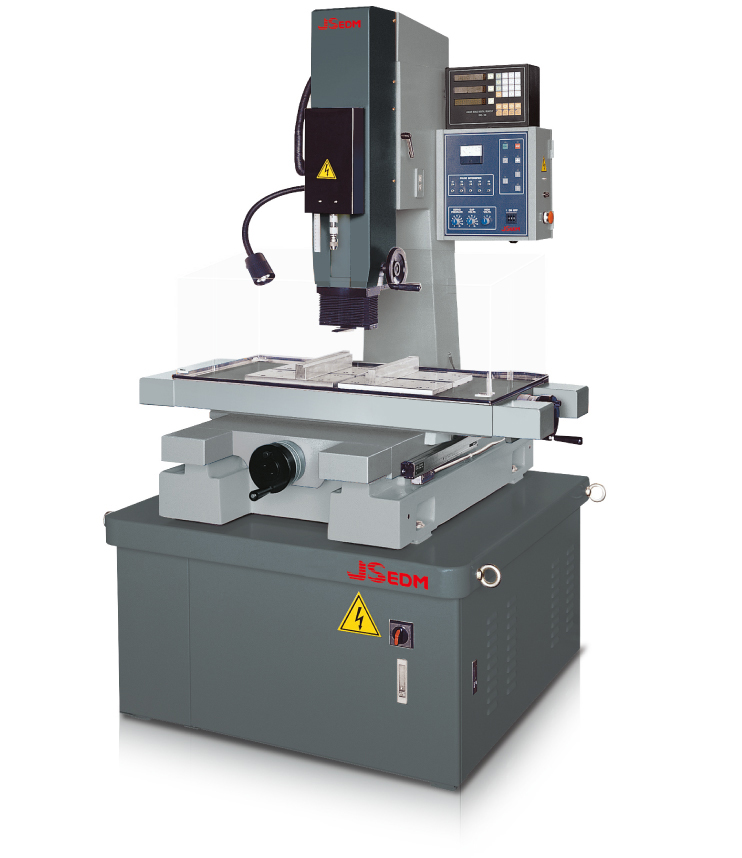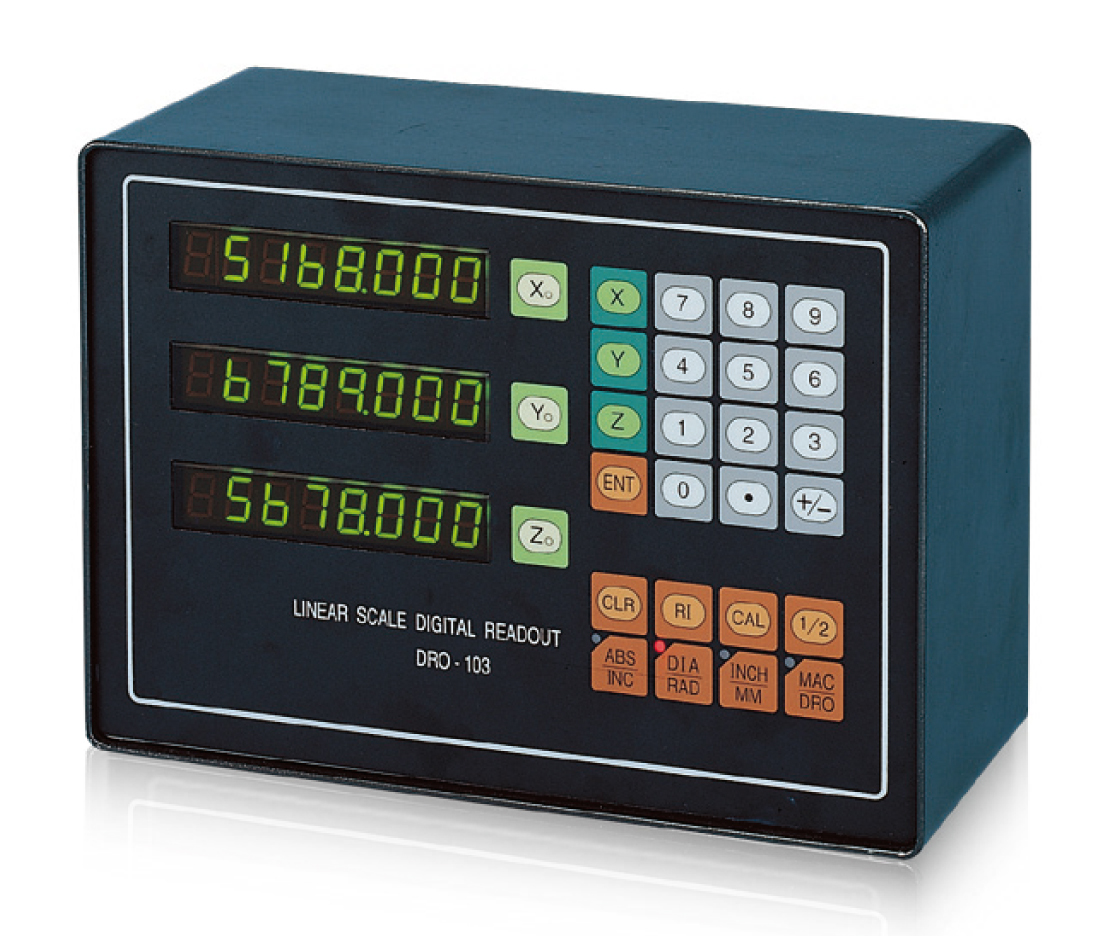 3 Axes D.R.O. Set the depth that you need to drill.
Manual Series | AD-40A | AD-30A | AD-30 | AD-20A | AD-20
Precision servo motor control for stable drilling.
Designed for drilling hardened tool steel,carbides and other conductive materials.
Suitable for larger workpieces and plastic molds.
Drilling capacity from 0.2mm to 3.0mm.Brass or copper electrodes available.
Automatic pressure release function.
Long life work table made of stainless steel.
Processing Setting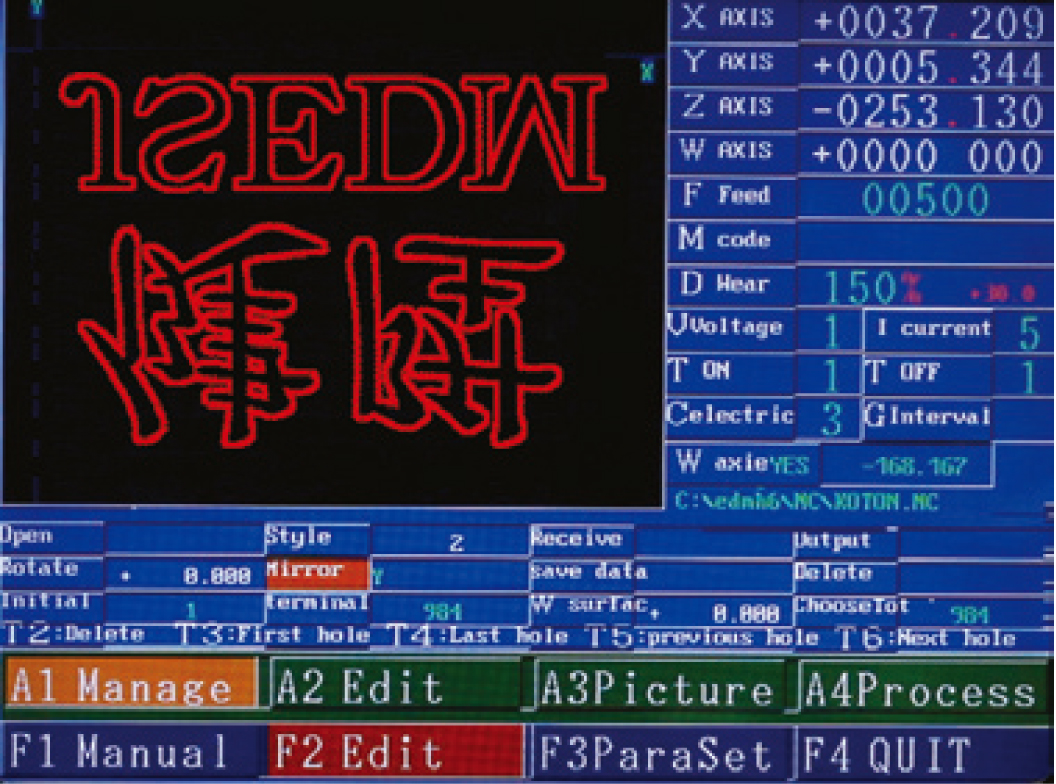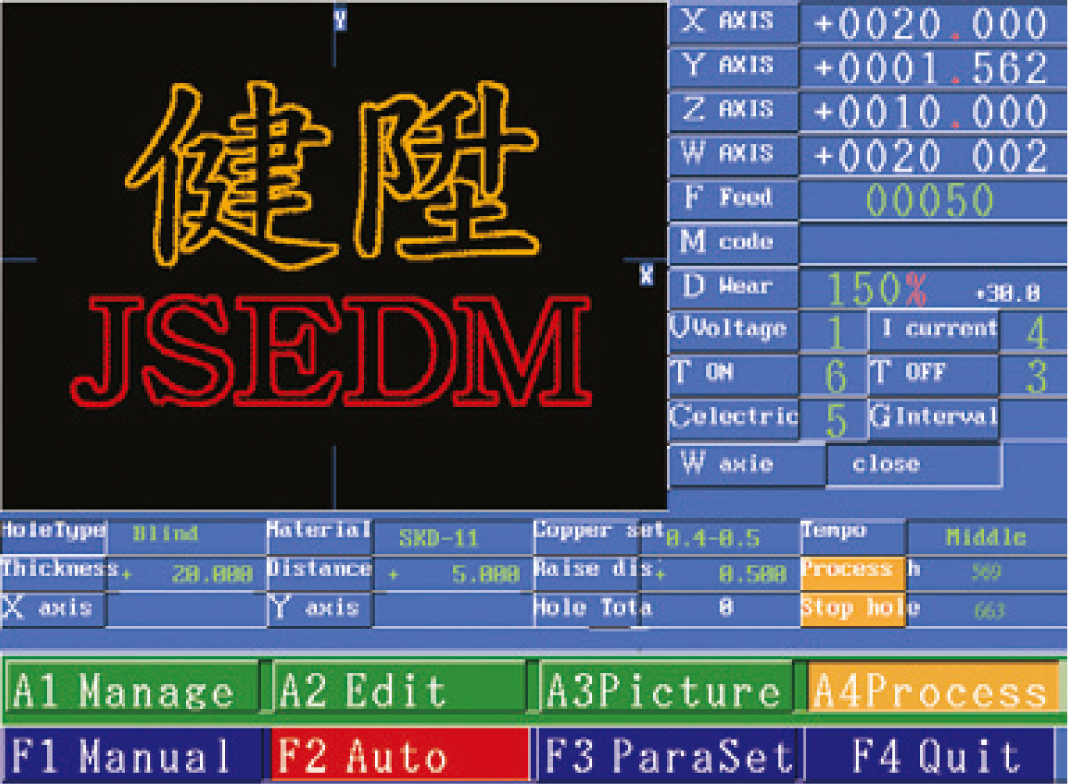 Mirror Function
You can choose any axis you want to mirror.It's easy to read from the screen.
Functional Set Up
You can set up the starting hole and stop hole Different color has different meaning.
Optional Accessories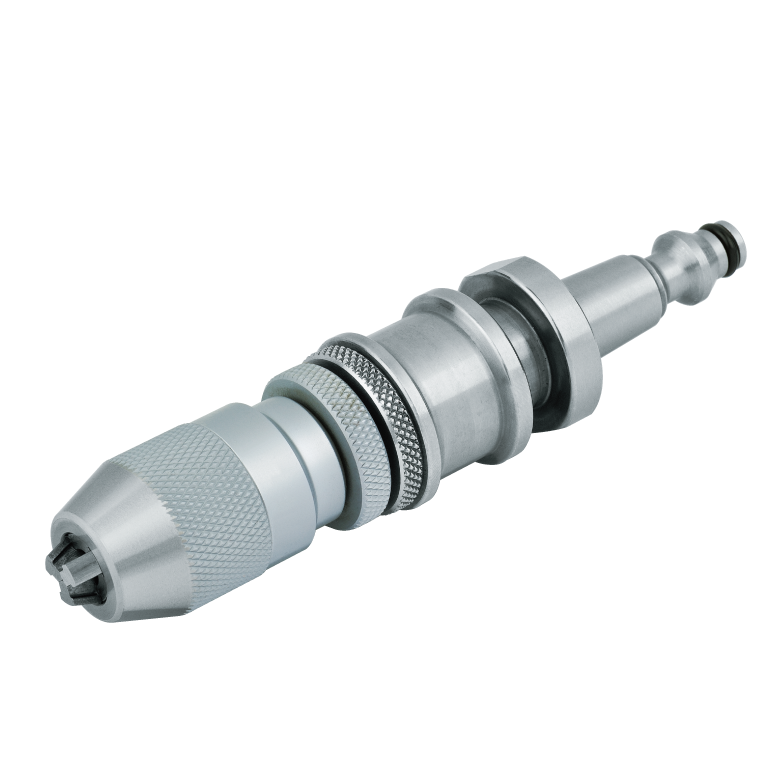 ATC Precision Tool Holder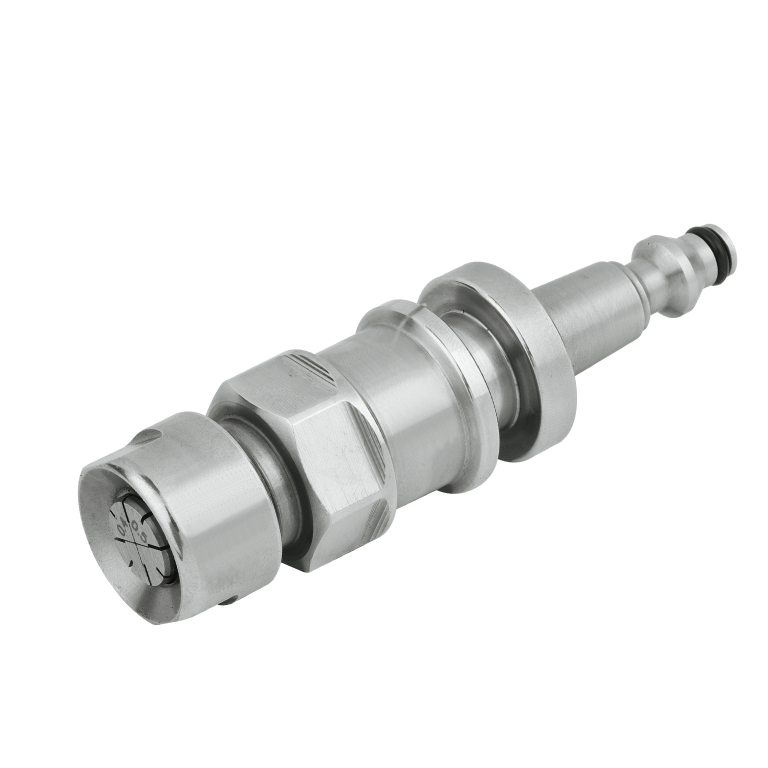 ATC Collet Holder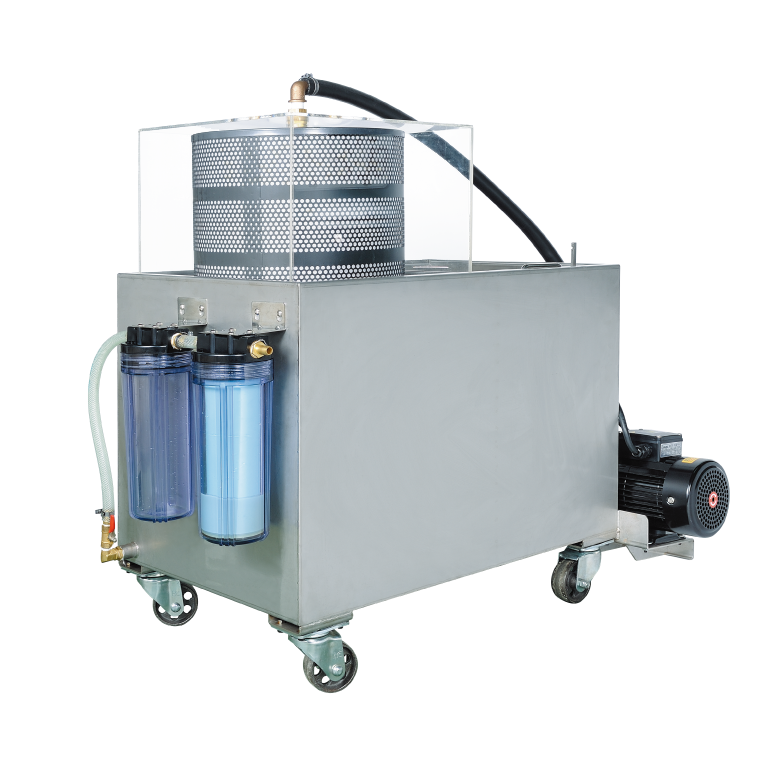 Filtration Water Tank